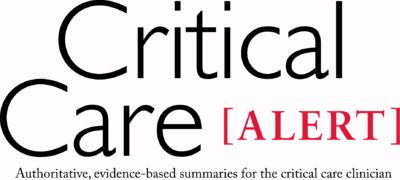 Critical Care Alert – August 1, 2021
August 1, 2021
In this retrospective analysis of COVID-19 patients hospitalized with cytokine storm, the use of corticosteroids combined with tocilizumab was associated with superior survival when compared to no immunomodulatory treatment; a combination of corticosteroids and anakinra; or corticosteroids, tocilizumab, or anakinra alone. Patients who received corticosteroids, either alone or in combination with anakinra, also experienced lower hospital mortality compared to no treatment.

These two trials had disparate findings with respect to interleukin-6 inhibition, with REMAP-CAP showing a benefit and COVACTA showing none.

The MENDS2 trial found that dexmedetomidine, when used for light sedation, had outcomes similar to those for propofol.