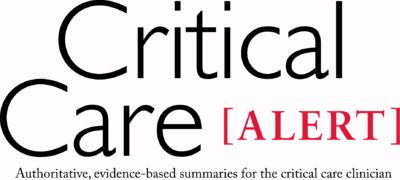 Critical Care Alert – December 1, 2021
December 1, 2021
The burnout epidemic has plagued the medical profession for decades, with an escalating prevalence most recently fueled by the COVID-19 pandemic.

Critical care clinicians, such as nurses, respiratory therapists, and physicians, have varying opinions regarding oxygen therapy and hyperoxia. Interdisciplinary education addressing current evidence of oxygen therapy and the potentially harmful effects of oxygen is warranted.

A longitudinal study of a single health system's adherence to and outcomes of Medicare Sepsis Performance Measures (SEP-1) did not show an improvement in mortality despite improvements in adherence to guideline-mandated care.