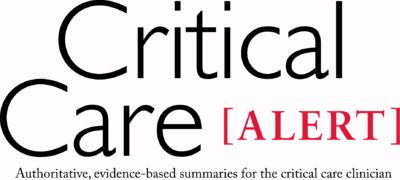 Critical Care Alert – July 1, 2022
July 1, 2022
This article will explore the history and epidemiology of lung transplantation and discuss its application and ethics in the COVID-19 pandemic.

In this retrospective, population-based cohort study, patients with frailty spent more time on mechanical ventilation, had longer intensive care unit and hospital stays, and had higher mortality than patients without frailty.

When physicians and nurses offer collaborative and repeated support to families of patients dying in the intensive care unit, it may decrease prolonged grief, depression, and anxiety symptoms.