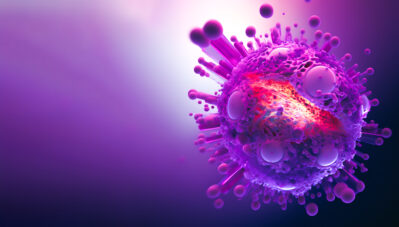 CDC Recommends RSV Vaccine for Patients in Third Trimester
By Jonathan Springston, Editor, Relias Media
The Centers for Disease Control and Prevention (CDC) says clinicians should administer a vaccine to pregnant patients to protect their babies from contracting respiratory syncytial virus (RSV), an ailment that circulates in the fall and winter and is known to disproportionately affect infants.
In August, the FDA approved for use in pregnant patients Abrysvo, a single-shot vaccine that has demonstrated it can lower the risk of babies contracting RSV before birth, as well as 90 days and 180 days after birth. Now, the CDC is calling on patients to receive this vaccine during weeks 32 through 36 of pregnancy.
"This is another new tool we can use this fall and winter to help protect lives," said CDC Director Mandy Cohen, MD, MPH. "I encourage parents to talk to their doctors about how to protect their little ones against serious RSV illness, using either a vaccine given during pregnancy, or an RSV immunization given to your baby after birth."
Before this most recent recommendation, the CDC had already suggested one dose of nirsevimab for all infants younger than age 8 months born during or entering their first RSV season. The agency also recommends one dose of nirsevimab for infants and children age 8 to 19 months who are at higher risk for developing severe RSV disease and entering their second RSV season.
For more on this and other related subjects, be sure to read the latest issues of Hospital Infection Control & Prevention, Infectious Disease Alert, OB/GYN Clinical Alert, and Pediatric Emergency Medicine Reports. For more analysis on the latest FDA-approved drugs, be sure to check out the "Pharmacology Update" feature that appears in each issue of Internal Medicine Alert. And visit ReliasMedia.com in early Q4 for the release of the latest edition of Pediatric Trauma.