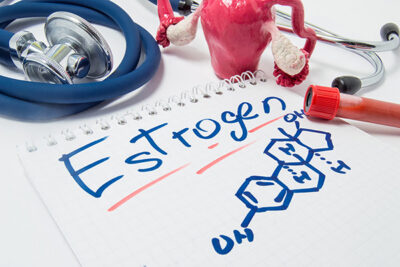 Cumulative Estrogen Exposure Linked to Lower Stroke Risk
By Jonathan Springston, Editor, Relias Media
Investigators in China reported this week that patients with more cumulative estrogen exposure over the course of their lives could be less likely to experience a stroke.
Researchers from Zhejiang University School of Medicine in Hangzhou studied nearly 123,000 postmenopausal women from the China Kadoorie Biobank. These subjects had not experienced a stroke (mean age = 58 years). The authors considered reproductive lifespan (RLS), endogenous estrogen exposure, and total estrogen exposure, along with stroke and its various subtypes. Participants answered questions about personal and lifestyle factors, along with questions about reproductive health (e.g., age at first menstruation, onset of menopause).
Over an average nine years of follow-up, researchers noted 15,139 of these patients experienced a stroke (12,853 ischemic, 2,580 intracerebral hemorrhage, 269 subarachnoid hemorrhage). The authors split patients into four groups by RLS, from shortest (up to 31 reproductive years) to longest (36 reproductive years or more). Then, the investigators considered many factors, including risk factors for stroke (e.g., age, smoking status, blood pressure, physical activity) and factors affecting estrogen levels (e.g., number of births, oral contraceptive use, length of breastfeeding).
Initially, researchers noticed patients from the longest RLS group experienced more strokes than the shortest RLS group (13.2% vs. 12.6%). But after adjusting for all the other factors, investigators observed patients from the longest RLS had a 5% lower risk of all types of stroke.
"Estrogen exposure throughout life could potentially be a useful indicator of a person's risk of different types of stroke following menopause," said Peige Song, PhD, one of the study's authors. "However, more research is needed on the biological, behavioral, and social factors that may contribute to the link between estrogen exposure and stroke risk across a woman's lifespan."
For more on this and related subjects, be sure to read the latest issues of Neurology Alert and OB/GYN Clinical Alert.