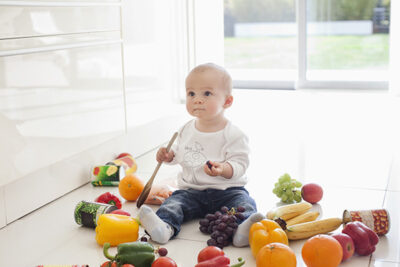 FDA Issues Draft Guidance on Lowering Lead Levels in Baby Food
By Jonathan Springston, Editor, Relias Media
The FDA this week opened to public comment a proposal to lower levels of lead found in food intended for children age 2 years and younger.
Because plants can naturally absorb lead that exists in nature, it is impossible to 100% eliminate this element from the food supply. Also, just because a contaminant is in a food does not necessarily mean it is unsafe to eat. However, the FDA is proposing to limit lead concentrations to 10 parts per billion in fruits, vegetables, and meats packaged in baby food jars, pouches, tubs, and boxes. The goal is 20 parts per billion for single-ingredient root vegetables and dry cereals.
The guidance is short on specific tactics one could take to lower lead levels. The FDA estimates adhering to these new concentration levels could result in a 24% to 27% reduction in exposure.
"The proposed action levels announced today, along with our continued work with our state and federal partners, and with industry and growers to identify mitigation strategies, will result in long-term, meaningful, and sustainable reductions in the exposure to this contaminant from foods," FDA Commissioner Robert Califf, MD, said in a statement.
Regulatory actions have led to dramatic declines in lead levels contained in gasoline, paint, and other products over the last 35 years. The latest proposal is part of the FDA's Closer to Zero plan, a multipronged initiative that aims to remove heavy metals, such as arsenic, lead, cadmium, and mercury, from the food supply.
The Healthy Babies Bright Future organization released a report in August 2022 that revealed 94% of store-bought baby food and 94% of homemade purees and family food brands contained a detectable level of toxic heavy metals. Their analysis of more than 7,000 tests lead to the creation of categories of baby foods and food groups to avoid, limit, or serve. For example, the authors suggested parents avoid rice cakes and crisped rice cereal while they embrace fresh fruits and vegetables, including bananas, green beans, peas, and butternut squash.
The FDA will host a webinar on March 2 to provide more information about and take questions on the draft guidance.
For more on this and related subjects, be sure to read the latest issues of Integrative Medicine Alert, Internal Medicine Alert, OB/GYN Clinical Alert, and Pediatric Emergency Medicine Reports.