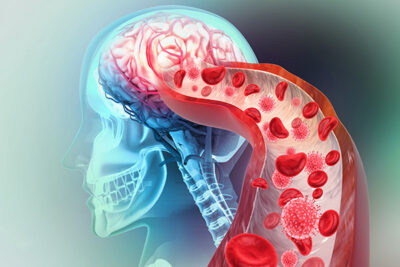 Statins Might Lower Risk of Recurrent Stroke
By Jonathan Springston, Editor, Relias Media
Danish researchers recently reported that patients who were taking cholesterol-lowering medication and experienced an intracerebral hemorrhage were at lower risk for another stroke vs. patients who were not on such drugs.
Investigators studied national health data in Denmark to identify more than 15,000 patients who had suffered a bleeding stroke for the first time. The authors also examined prescription data to learn which of these patients were taking statins. Patients were at least age 50 years and lived at least 30 days after the first bleeding stroke.
Researchers identified 7,400 patients who did not experience another stroke and 1,959 people who did. Of the latter group, 757 patients were on statins vs. 3,044 of the former cohort. After adjusting for risk factors, such as alcohol use, diabetes, and high blood pressure, the authors reported statin use was associated with a 12% lower risk of another stroke.
Then, the researchers dug deeper. They compared 1,073 patients who experienced an ischemic stroke to 4,035 patients who did not suffer another stroke. Of those in the ischemic stroke group, 427 patients took statins vs. 1,687 patients of those who did not have another stroke. After adjusting for risk factors, the authors reported statin use was associated with a 21% lower risk of an ischemic stroke after the initial bleeding stroke.
Finally, investigators compared 984 patients who experienced another bleeding stroke to 3,755 patients who did not have another stroke. In the recurrent bleeding stroke group, 385 patients were on statins vs. 1,532 patients who did not have another stroke. But here, after adjusting for risk factors, the authors reported no links between statin use and recurrent bleeding stroke.
"The results of our study are good news for people taking statins who have had a bleeding stroke," said study author David Gaist, MD, PhD, of the University of Southern Denmark. "While we did find a lower risk of having another stroke, it is important to note that when looking at the data more closely, that lower risk [rate] was for ischemic stroke. Still, we found no increased risk for bleeding stroke. More studies are needed to confirm our findings."
Ideally, clinicians should focus on stroke prevention further upstream by helping patients develop healthy habits (e.g., no smoking, eat a balanced diet, exercise more often). However, for most patients who have experienced a stroke, the American College of Cardiology/American Heart Association guidelines call for prescribing 80 mg of atorvastatin daily to reduce the risk of stroke recurrence.
For more on this and related subjects, be sure to read the latest issues of Clinical Cardiology Alert and Neurology Alert. And don't forget about Relias Media's latest specialized resource, Stroke 2023: Evolving Progress in Care, which includes evidence-based, cutting-edge clinical information on treating stroke and other neurological problems.