HICprevent

This award-winning blog supplements the articles in Hospital Infection Control & Prevention.
CDC: New Mpox Infections Breakthrough Vaccination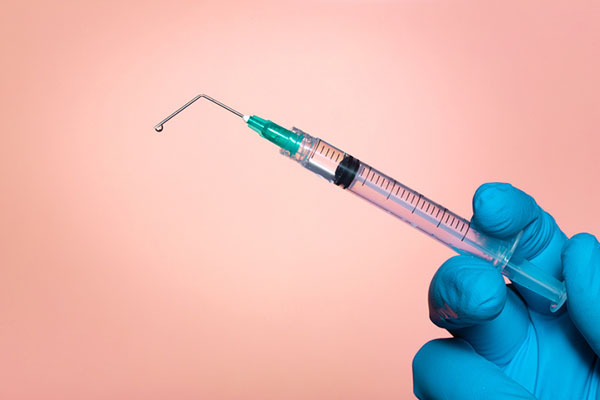 May 26th, 2023
By Gary Evans, Medical Writer

Monkeypox (mpox) virus is causing breakthrough infections in vaccinated people, raising concerns that the pathogen is becoming endemic after last year's global outbreak.
The Centers for Disease Control and Prevention (CDC) is investigating a cluster of mpox cases in the Chicago area, which included nine breakthrough infections. "From April 17 to May 5, 2023, a total of 12 confirmed and one probable case of mpox were reported to the Chicago Department of Public Health," the CDC reported. "All cases were among symptomatic men."
None of the patients were hospitalized, but nine of the 13 cases were among men who had received 2 JYNNEOS vaccine doses. "Although vaccine-induced immunity is not complete, vaccination continues to be one of the most important prevention measures," the CDC noted.
New cases among previously vaccinated people are expected to continue to occur, but people who have completed a two-dose vaccine series may have less severe symptoms.
"Spring and summer season in 2023 could lead to a resurgence of mpox as people gather for festivals and other events," the CDC warned.
Travel history was available for nine cases, and four recently traveled to New York City, New Orleans, and Mexico. The 2022 global mpox outbreak was driven by men who have sex with men, which is still considered the primary risk group.
Though rare, there have been healthcare workers infected with mpox, some when they were injured trying to deroof pustules or lesions with a needle or sharp to obtain a sample of infectious fluid for testing.
Even in an era of emerging infections, the near simultaneous reports in May 2022 of mpox in the United States and throughout Europe – in countries that had rarely, if ever, seen a case – was shocking.
From the first early cases, the virus spread rapidly, with the U.S. leading the globe with more than 30,000 cases by the end of 2022. To get a sense of how unusual and concerning this outbreak was, 111 countries all over the globe reported cases. Less than 10 of these nations had ever had a case of mpox.
This is the larger warning beyond of the mpox outbreak: zoonotic spillover from animals to humans, globalization, rapid travel, and climate change are aiding and abetting the emergence of infectious diseases.
For more on this story, see the next issue of Hospital Employee Health.

Gary Evans, BA, MA, has written numerous articles on infectious disease threats to both patients and healthcare workers for more than three decades. These include stories on healthcare-associated infections like MRSA, C. diff and a panoply of emerging multidrug resistant gram negative bacteria and fungi like Candida auris. In an era of pandemic pathogens, he has covered HIV, SARS, pandemic influenza, MERS, Ebola and SARS-CoV-2. Evans has been honored for excellence in analytical reporting five times by the National Press Club in Washington, DC.