HICprevent

This award-winning blog supplements the articles in Hospital Infection Control & Prevention.
HCW Mental Health: Find the "Trusted Other"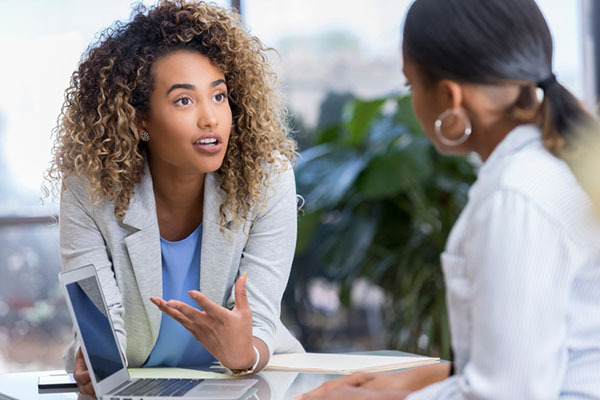 March 30th, 2023
By Gary Evans, Medical Writer
Virginia has begun a statewide effort to address healthcare mental health issues and remove some of the stigma and barriers to seeking counseling. With almost a decade of experience in this area, the Wisdom & Wellbeing Program at UVA Health Charlottesville is expected to be one of the leaders in the program. Hospital Employee Health spoke with Richard Westphal, PhD, RN, PMHCNS/NP-BC, FAAN, co-director of the program at UVA, in the following excerpt from the interview.
HEC: What about the peer support aspect, you mention this concept of workers needing a "trusted other."
Westphal: When we think about employee assistance and wellbeing in an institution like a large academic medical center, there are organizational entities that have a primary mission like an Employee Assistance Program (EAP) or a clinician wellness program, which tends to focus only on physicians. We have over 14 different subgroups that intersect with wellbeing – chaplains, population health, the compassionate care initiative in the school of nursing, and other programs within the school of medicine and the university. We have a wellbeing collaborative.
We invite them into the space, and the reason why we do this is that this is part of the safety net for the employee. When employees are distressed or they're trying to help a peer that's distressed, they are going to go to what's called a "trusted other." And for some employees, going to the EAP program is a trusted other. For many employees, that's the last thing they're going to do. What's really important here is that when someone is in distress, can we break the code of silence? Can we get them connected with at least one supportive resource through the Wisdom & Wellbeing program and the collaborative?
HEH: So communication among the various facets of the overall program is critical?
Yes, we try to make sure that all of these different entities are aware of each other. So, if I'm a chaplain and I'm having a dialogue with a team member that's really distressed, I can say, "I'm really glad you trust me enough to talk about this. I've got to let you know, there's someone else that I think can help you even more, and that's Sally in the EAP program. I've talked with her. She's really good." So, notice what happens is this first responder culture -- be it healthcare, military, fire -- often we rely upon the opinion of a peer to say this is a trusted resource -- as a friend, I'll go there with you. When we developed Stress First Aid for the Department of the Navy. That was a key piece of it. It was about a peer knowing a trusted resource, not that you went to the mental health clinic. When we talk about team members and peers, it's the entire workforce, and I'll give you an example. The person who's doing valet parking at the front of the medical center is a peer to the CEO. They have different roles, but we are all peers in this endeavor.
HEH: Since your Wisdom & Wellness program was formed before COVID-19 emerged, can you comment on how well your system worked through the stress of the early parts of the pandemic?
Westphal: We were lucky in that we had this framework and we had been working to get buy-in and dialogue going. But there was kind of a passive resistance, you know, work is stressful, but that's nothing new. COVID comes along and strips bare the illusion that the workforce is okay. And now we have a mechanism and a process for at least talking about the work we do and the challenges that we have. And some units invited us in, took the information in, and started using it. Other units would call for help and they'd say, "Come do that thing you do" We'd come in, start the process, but you know, this is about culture change. And they, for whatever reason, weren't ready to change their culture or their narrative. They were looking for someone to come in and fix them, or fix the system, rather than empower them to support each other
For more on this story see the next issue of Hospital Employee Health
Gary Evans, BA, MA, has written numerous articles on infectious disease threats to both patients and healthcare workers for more than three decades. These include stories on HIV, TB, SARS, SARS-CoV-2, pandemic influenza, MERS, Ebola, multidrug resistant bacteria and fungi, smallpox and Mpox. He has been honored for excellence in analytical reporting five times by the National Press Club in Washington, DC.