HICprevent
This award-winning blog supplements the articles in Hospital Infection Control & Prevention.
SCOTUS Race Ruling: Nurses 'Appalled,' Docs Call It 'Bad Medicine' 

September 29th, 2023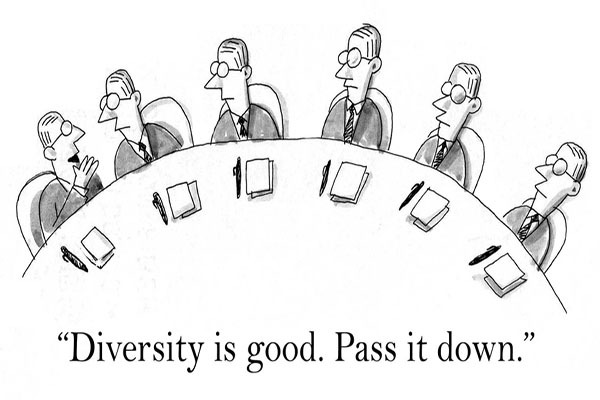 By Gary Evans, Medical Writer
The nation's leading nursing and physician groups blasted the U.S. Supreme Court's ruling that eliminates race as a factor in college and medical school admissions.

The American Nurses Association (ANA) said the decision "signals the continuation of systemic and structural racism which has inflicted generational discriminatory trauma in terms of lack of access and academic and professional advancement."

No less outraged, the American Medical Association (AMA) said: "This ruling restricts medical schools from considering race and ethnicity among the multiple factors in admissions policies and will translate into a less diverse physician workforce. Diversity is vital to health care, and this court ruling deals a serious blow to our goal of increasing medical career opportunities for historically marginalized and minoritized people. ... This ruling is bad for health care, bad for medicine, and undermines the health of our nation."

The June 29, 2023, Supreme Court majority opinion written by Chief Justice John Roberts, said "race-based admissions systems … fail to comply with the Equal Protection Clause's twin commands that race may never be used as a 'negative' and that it may not operate as a stereotype."

The case — brought against Harvard University — did not meet this "negative" avoidance, in part because a lower court found less Asian Americans were admitted based on selective admissions of historically oppressed minorities.
"College admissions are zero sum, and a benefit provided to some applicants but not to others necessarily advantages the former at the expense of the latter," Roberts wrote.
'Let them eat cake'
A scathing dissenting opinion written by Justice Ketanji Jackson said, "With let-them-eat-cake obliviousness, today, the majority pulls the ripcord and announces 'colorblindness for all' by legal fiat. But deeming race irrelevant in law does not make it so in life."
In thus ruling, the Court has "detached itself from this country's actual past and present experiences," Jackson wrote. " No one benefits from ignorance."
Saying it was "appalled" by the ruling, the ANA also said the court ignored the reality of inequality and discriminatory policies.
"Inevitably this decision will impact the admissions process for schools of nursing, a necessary pipeline for diversity within the profession to provide culturally competent and equitable health care," the ANA said in a statement. "Race conscious admissions and affirmative action were intended to be a small part of a broader solution to mitigate harm which continues to be perpetuated on marginalized and disadvantaged groups. ANA will continue to call on Congress, policymakers, and health care leaders to reject any legislation or policy that seeks to reverse progression toward diversity, inclusion, equality, and equity."
Issued by the association's President Jesse Ehrenfeld, MD, MPH, the AMA statement emphasized that a diverse physician workforce is the key to eliminating racial inequities.
"There is convincing evidence that racially diverse care teams produce measurably positive health outcomes for patients in historically marginalized populations," Ehrenfeld stated. "Eliminating health inequity requires more commitment to, investment in, and support for Black, Latinx, and Native American and Indigenous communities, and LGBTQ+ people. Yet, today's ruling undermines policy that was producing positive results and improving the health of our patients, as well as making all physicians better practitioners."
A study published this year found that access to Black primary care providers (PCP) was directly associated with improved survival-related outcomes for Black patients.
"Greater Black PCP representation levels were associated with longer life expectancy and were inversely associated with all-cause mortality rates for Black individuals," the authors concluded.

For more on this story, see the next issue of Hospital Employee Health.
Gary Evans, BA, MA, has written numerous articles on infectious disease threats to both patients and healthcare workers for more than three decades. He has been honored for excellence in analytical reporting five times by the National Press Club in Washington, DC.