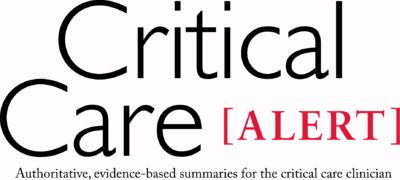 August 1, 2016
Here are the stats for those patients who are 80 years and older.

In a meta-analysis of 23 clinical trials, passive leg raise was shown to be an excellent predictor of fluid responsiveness.

A post-hoc analysis found that once patients were allowed to control their breathing pattern on high-level proportional assist ventilation, they continued to maintain an estimated driving pressure remarkably close to that measured during lung protective ventilation.