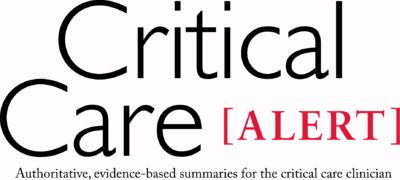 Critical Care Alert – January 1, 2020
January 1, 2020
Since June 2019, there has been a considerable rise in reported cases of vaping-associated lung injury.

Compared to saline, balanced crystalloids reduced in-hospital mortality and major adverse kidney events within 30 days in critically ill patients with sepsis or septic shock.

In patients with gram-negative rod bacteremia, patients receiving seven days of antibiotics had similar 90-day mortality, readmission rates, and rates of recurrent bacteremia as patients receiving 14 days of antibiotic.