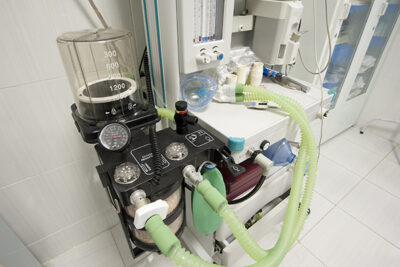 Clinicians Consider Many Factors When Deciding on Mechanical Ventilation After Sepsis
By Jonathan Springston, Editor, Relias Media
Determining whether patients will need mechanical ventilation after sepsis onset depends on many factors, according to the authors of a retrospective, observational study.
Researchers examined 10 years of data from the University of Michigan Medical Center electronic health data warehouse (July 10, 2009, to Sept. 7, 2019). They were searching for adult patients who did not need mechanical ventilation at sepsis onset. Of 35,020 patients who met sepsis criteria, 28,747 were eligible for inclusion.
Investigators reported 3,891 patients required mechanical ventilation within 30 days after sepsis onset. Of these, 2,046 needed mechanical ventilation within 24 hours of diagnosis. Mechanical ventilation was initiated for 441 patients one to two days after sepsis onset, and for 312 patients from two to three days following diagnosis. The other 1,092 patients experienced late respiratory failure or required mechanical ventilation three to 30 days after diagnosis.
Generally, sepsis was more severe at baseline for patients who needed mechanical ventilation. Those patients also already were living with more comorbidities listed in the Elixhauser Comorbidity Index. The authors underlined specific factors that raised the likelihood for ventilation: race, systemic inflammatory response syndrome, higher Sequential Organ Failure Assessment scores, and congestive heart failure. Patients who needed ventilation recorded a higher in-hospital mortality rate; however, of patients who received mechanical ventilation before but not after sepsis onset, only 35 (4% of 822) died before discharge.
"Requiring mechanical ventilation is often a pivotal point for patients with sepsis, and their risk of respiratory failure may vary with time," said Robert Freundlich, MD, MS, MSCI, one of the study authors and chief of the anesthesiology informatics research division at Vanderbilt University Medical Center. "Identifying patients at high risk and implementing targeted interventions in a timely manner has the potential to significantly improve outcomes."
The Centers for Disease Control and Prevention (CDC) recently published new guidance to help U.S hospitals implement, monitor, and optimize sepsis programs. The Hospital Sepsis Program Core Elements includes seven pillars upon which to build a strong program: leadership commitment, accountability, multiprofessional expertise, action, tracking, reporting, and education. CDC officials hope medical facilities can use these resources to prevent sepsis, appropriately and quickly treat these cases, lower associated mortality rates and healthcare costs, and shorten lengths of stay.
In the August 2023 issue of ED Management, authors Dorothy Brooks and Stacey Kusterbeck produced a package of articles about how some emergency medicine practitioners are improving sepsis care through advanced diagnostic tools and a provider in triage model.
For more on this and related subjects, be sure to read the latest issues of Critical Care Alert and Emergency Medicine Reports.